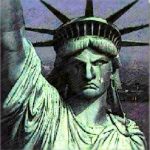 Beechwold Area Indivisibles
Central Ohio Climate Action Coalition —
 The fossil fuel industries, industrial agriculture, and the largest Wall Street banks have effectively captured our legislators to safeguard their interests in a global, commodity based, consumer economy. Columbus
Clintonville Area Progressives — 
A Democratic Club organized for community education, political action, and service whose primary members are Democrat and Progressive residents of Clintonville in Columbus, Ohio.
Columbus Northwest Blues  — 
We are a progressive neighborhood team interested in the improvement of our northwest Columbus community.
Gibbs Watch  — This group is for citizens of Ohio's seventh district to follow the actions of our Congressperson Bob Gibbs. We plan regular visits to his office to share our views.
Hudson Indivisible  —OK folks, it's time to organize! Welcome to the Hudson Indivisible Facebook page. All those ready to roll up your sleeves are invited to join.
Indivisible – Dayton, Ohio — Resist Trump's agenda.We believe Trump's agenda is racist, authoritarian, and corrupt, and it must be stopped.
Indivisible Ohio  —
 A starting point for forming local groups in Ohio that will use
the 'Indivisible Guide' to resist Trump's harmful agenda.
Indivisible Ohio: Butler County — An activist group organizing for political and social change in the Butler County, Ohio area. This is a work group for the Indivisible Teams for the 8th Ohio Congressional Districts.
Indivisible Ohio District 6 — Resist the Trump agenda by putting pressure on our members of Congress. Focusing on Ohio District 6
Indivisible: Ohio District 12 —As citizens within Ohio's 12th Congressional District, we are working together to hold Trump, the Republican Congress and Rep Tiberi accountable.
Indivisible Ohio – District 12 – Gahanna
Indivisible Northwest Ohio —Resisting Trump in the 5th Congressional District of Ohio (Findlay, Bowling Green, and many more)
Indivisible Parma Ohio — Creating an action plan to stand up to this administration and have OUR VOICES heard!
Indivisible-Springfield (Ohio) — Indivisible Springfield is dedicated to resisting the Trump agenda by engaging in grassroots activism.
MidOhio Indivisible —
 We believe in a resistance built on the values of inclusion, tolerance, and fairness.
Ohio District 3 Voters  —
The goal of Ohio District 3 Voters is to organize rapid-response
social media campaigns to fight back against misinformation and regressive policies.
Ohio District 5 Indivisible –
-To push back against the Republicans agenda. And support the Dem
ocratic values. 1. Donald Trump's agenda and the current GOP-led Congress will take America backwards, and it must be stopped.
Ohio 15th District Constituents Indivisible  —
 A non-partisan, grassroots group of constituents from Ohio's 15t
h District making ourselves heard by our Congressman Steve Stivers, letting him know we are watching him and that we are holding him accountable
Ohio Districts 7 & 16 Indivisible Team — 
OH 7th & 16th Congressional District citizens working together to hold Trump, the Republican Congress, Rep Renacci and Rep Gibbs, and Senators Portman & Brown accountable to all constituents
Organizing for UA and NW Columbus —
 Your official hub for electing Hillary Clinton, Ted Strickland,
and Democrats up and down the ticket in Upper Arlington and Grandview.