Contact our Facebook page to add your group or to update information. Like the page and send us photos of your activities. And be sure to create a web page. Make is easy to communicate with each other and display highlights.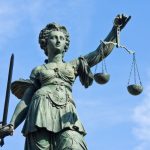 50 Ways-Rockbridge  — 50 Ways-Rockbridge is a group of concerned citizens from Rockbridge County, Virginia, working together to research, educate, and act on major political issuesthat affect all of the 50 United States, especially Virginia and our local area.  Our guiding principles are inclusion and fairness.
Alliance for a Progressive Virginia — Alliance for a Progressive Virginia is an all volunteer, not for profit organization, whose goal is to educate and influence the public, the media and elected officials at the local, state and national levels about important issues of the day. We are guided in this by our basic, common sense progressive values of economic fairness, social justice, and good government.
Forward Roanoke Valley – Together We Will Be Indivisible —  Forward Roanoke Valley is a place to post events about important legislation or actions regarding important local, state and national issues that effect people in the Roanoke Valley.
Fredericksburg Area Pantsuiters  —  
We are an inclusive group that welcomes persons of all backgrounds to build a strong community who supports one another in the cause for social justice.
Fredericksburg Democratic Committee  —
The Fredericksburg Dems work to elect Democrats at all levels of government. We partner with local, state and federal campaigns to turn Virginia Blue.
Harrisonburg Indivisible   —
Harrisonburg Indivisible was formed to protect and advance the broad range of common interests and values shared by the people of the Shenandoah Valley, and to preserve and promote the diversity of our community.
heARTful Action   — This is a group for putting positive, loving action into the world, directed particularly to the least powerful among us including (but not limited to) black and brown people, immigrants, LGBTQ people-
Indivisible Against The Trump Agenda – Virginia 8th District  —  To join our closed group i will be contacting you via messenger to provide me with your address, email and your Congressional District and how you heard about us. Please make sure that I can reach you via messenger.
Indivisible Arlington VA —
 We are residents of Arlington, VA, and we will #StandIndivisible
against the Trump/Republican agenda by making sure our Members of Congress (Mark Warner, Tim Kaine and Don Beyer) reflect our progressive values of inclusion, equality and respect for all.

Indivisible Bridgewater/Dayton  —  Recognizing that the Trump agenda poses a threat to the well-being of our democracy, the Earth, our neighbors, and ourselves, we strategize and organize together where we live to resist the Trump agenda at the local, state, and national level.
Indivisible Charlottesville  — Charlottesville area group dedicated to resisting the Trump agenda and holding congressional officials in the VA-05 district accountable.
Indivisible Chesterfield  —  Indivisible Chesterfield is not affiliated with any political party.
?We support progressive, all-American values including freedom, equality and inclusiveness. We want to help the progressive citizens of Chesterfield County communicate with each other and organize effective, lawful resistance to local, state and federal laws, policies and practices that threaten the rights of everyone in our community.
Indivisible Franklin County VA  —  
Williamsburg Indivisible Group  —
Group's Purpose: Use "indivisible" guide to resist Trump Administration attacks on individual freedoms, legal rights and social values.
Total Count–51