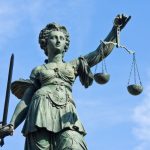 Action Together Tampa Bay   — This is the Tampa Bay chapter of Action Together, a chapter of Action Together Florida and Action Together Network Global. We are the largest Indivisible group in the Tampa Bay area.  WEBSITE
Action Together Treasure Coast  — This political organization is open to Martin, St. Lucie, Indian River & Okeechobee residents on Treasure Coast of Florida.
American Civil Liberties Union of Florida   —  Welcome to the Volusia/Flagler Chapter of the American Civil Liberties Union of Florida. We invite you to become involved in actively protecting civil liberties in Volusia and Flagler Counties, the State of Florida and our Nation.  Enterprise
Blue Dot Project  — The Blue Dot Project is inspired by the self-styled "blue dots" all over the United States – people who believe in upholding and furthering civil rights, defending freedom of speech and freedom of religion, and standing up to divisiveness and hate.
Brevard Action Alliance  — Our purpose is to mobilize citizens of Brevard for collective action. We intend to stand up against threats to justice, fairness, equality, and the environment.
Brevard NOW – National Organization For Women   — Brevard Chapter of The National Organization For Women.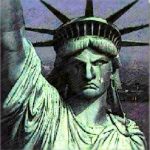 Indivisible Sebring  — We are pledged to pursue the values of the Democratic Party through our programs and through advocating for candidates that have been endorsed by the Democratic Party.
Indivisible Space Coast  —  This is an attempt to get an "indivisible" group started on the Space Coast of Florida.
Indivisible South Florida — WELCOME!!! We'd like to welcome all our new folks to this Indivisible South Florida group page! LOTS of great information for you and here are a few requests and rules:
Indivisible South Tampa  — Welcome to Indivisible South Tampa! We are taking action to pressure congress into protecting democracy and equality for immigrants and all Americans.
Indivisible Tampa   —Citizens of Tampa united to oppose the dangerous and divisive agenda of Donald Trump through local action.
Lakeland Indivisible  — Donald Trump's agenda will take America backwards and must be stopped. Website
Orlando Indivisible — Donald Trump's agenda will take America backwards and must be stopped. In order to work together to achieve this goal, we must model the values of inclusion, respect, and fairness
Pompano Beach:  Indivisible Florida 22- 22ed Congressional District—-We are a group of people with a diverse backgrounds and political ideologies seeking to engage in respectful dialogue on issues affecting in Congressional District 22, Florida and our nation.
South Shore Indivisible  — Sun City Center
Speak Out Brevard – Info  — The official administration page of the Speak Out! Brevard group. Are you looking to join our secret (hidden) group? Message us for the requirements.
Speak Up Wekiva, Inc.  —  A volunteer opportunity to apply latches to trash cans in financially stressed neighborhoods experiencing bear activity. Apopka
Suncoast Political Action Alliance   — We are a growing, passionate organization of citizen activists fighting hard for working families and the rights of all Americans.
Surly Feminists for the Revolution: Tampa Bay Chapter —The Surly Feminists are a force for positivity, inclusiveness and progress. We are doing socially significant acts to combat misogyny and prejudice. We are a sanctuary from negativity. We meet online and in person. All genders and gender identifications are welcome, so long as you are somewhat surly and feminist.
We STAND INDIVISIBLE – St. Petersburg  —  
Last Updated: 2-7-2017