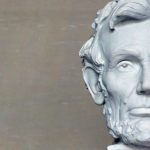 4hours4years –It's a simple commitment: 4 hours of service a week for the next 4 years.
Brooklyn For Peace  – committed to eliminating war and the social injustices that are its causes. through active education on international and domestic issues.
Call-To-Action National Phone Bank–This is a nationwide phone bank to mobilize people to start dialogue with our federal and state representatives. Our goal is to influence policy at the state level.
Downtown East For Progress —We're a NYC grassroots group formed in 2007 to elect President Obama. Join us to help promote a progressive democracy and take action in our community.
Heights of Resistance  -Heights of Resistance is a group whose members are politically, morally, and ethically opposed to all forms of hatred and discrimination manifest in Donald J. Trump's presidential agenda. Brooklyn, NY
Indivisible Nation BK–  Brooklyn NY
Indivisible NY7th Using the Indivisible Guide for guidance and inspiration, we're Brooklynites committed to resisting the Trump Agenda in New York's 7th Congressional District!
Indivisible Riverdale Yonkers New York District -16
Manhattan Young Democrats– –MYD is here to engage, educate, and empower young people to get involved in the political process and effect change in the world.
Patchogue Indivisible Against Hate
New Kings Democrats – a progressive, grassroots political organization committed to bringing transparency, accountability, and inclusionary democracy to the Kings County Democratic Party and the elected officials of our borough. BROOKLYN
NYC Indivisible –We're working together to implement Indivisible:
Organize Against Trump– -Our goal is to create a forum whereby concrete action plans are generated by the public, and supported by the public, to stop Trump's regressive policies in their tracks wherever they appear. New Yorkers for a Human-scale City  – an informal coalition and alliance of community organizations and civic groups concerned with tenants rights, preservation, parks, and public space management across all five boroughs.
Party Lines  PARTY LINES: Communities Connecting and Calling for Change-NYC
Rise & Resist For those in the NYC area- this group will also be connected to a weekly meeting committed to peaceful direct action that opposes the oppressive politics that Trump,
Scientist Action and Advocacy Network –We organize actions to encourage our elected officials to support both evidence-based policies and scientific discovery. We also promote candidates with pro-science platforms.
TRO Political Action Network – Truth. Resistance. Opposition —Truth. Resistance. Opposition. (TRO) is a burgeoning progressive organization formed in the wake of the 2016 elections and people-powered political action network (PAN). Our mission is to be the voice of reason and opposition, calling out, confronting and opposing anti-democratic and authoritarian actions of the incoming Trump administration.
We Make America  -We Make America is a group of makers who have come together to address the aftermath of the election of Donald Trump
United Thru Action –  NYC
WE ARE HERE –We Are Here is a group who, initiated by the 2016 Presidential election results, are organizing and keeping each other accountable.
Woke Nation– NYC-Woke Nation is devoted to thinking about, creating solutions for, and then acting on specific initiatives to counteract the negative effects of Trumpism.
Other Links