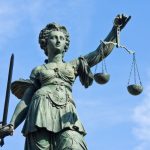 Georgia Represent —This is the Georgia branch for the Represent Movement.
Indivisible Georgia –We are citizens of Georgia. We share progressive values and are united in opposition to the reactionary, divisive, dystopian Trump agenda.
Indivisible Georgia (5th District) –Welcome to Indivisible Georgia (5th District), a sub-group of Indivisible Georgia and the nationwide standindivisible movement.
Indivisible Georgia (Sixth District) —If you'd like to join the group, please PM the admin to confirm that you live in the sixth district and explain your reason why you'd like to join.
Indivisible Georgia District 10 –We are the Georgia District 10 chapter of the national Indivisible organization. In order to affect positive change we must stand up to our Congressman and Senators and hold them accountable for their votes.
Indivisible Hall  –We are residents of Hall County Georgia encouraging participation for a more resilient and healthy community through networking and political action.
Laurens County GA Democratic Party  –Citizens of Laurens County and the surrounding areas for the advancement of the Democratic Party.