Contact our Facebook page to add your group or to update information. Like the page and send us photos of your activities. And be sure to create a web page. Make is easy to communicate with each other and display highlights.
Albuquerque Indivisible!— We believe that the next four years depend on citizens across the country standing indivisible against the Trump agenda. We believe that buying into false promises or accepting partial concessions will only further empower Trump to victimize our fellow citizens.  
El Cerro Indivisible   — This group is composed of residents of Jubilee Los Lunas who are concerned about the negative effects of the Trump agenda. We created it as a forum for learning, discussion, information and mutual support.
Face2Face  —It is the mission of Face2Face: A Trump Resistance Movement to strategically resist the Presidency of Donald J. Trump, to analyze and resist legislative and executive actions which threaten rights protected by the Constitution and to monitor and communicate with regard to administration activities, giving members concrete methods of action.
Greater Abiquiu United   —  We are citizens of New Mexico residing in the greater Abiquiu area who take positive actions to protect democracy and our planet.
Indivisible ABQ   — 
This group's mission follows the principles set forth by Indivis
ible the Practical Guide to resisting the Trump Agenda. This group will focus locally on issues impacting NM and Albuquerque.
Indivisible Bear Cyn  —  For rational debate and democratic values; against lying, whining, and tax evasion.
Indivisible East Mountains    —Welcome to Indivisible East Mountains! We serve the communities of Carnuel, Cedar Crest, Edgewood, Sandia Park, and Tijeras in Central New Mexico.
Indivisible Nob Hill  — Mission:  To resist Trump's agenda by empowering our grassroots activists, to weaken congressional Republican resolve and embolden Democratic opposition through informed local action.
Indivisible Santa Fe – Organizing —This is the closed group for our Indivisible Santa Fe group. It's a place to post to each other about our activities – meetings, office visits, administrative matters, etc.
Indivisible Socorro County  —"Every moment is an organizing opportunity, every person a potential activist, every minute a chance to change the world."
Lets Not Be Silent!  — Our goal to to get people involved in contacting the House Of Representatives, Congress and other officials. By hand writing letters, calling and protesting. The point is to keep our planet safe, our families safe from extremist in our government.
The National Resistance Network  —  We A Social Welfare, Non Profit and We, together will protect and progress on LGBTQ rights, women's rights, minority rights and reproductive rights. We will support those around us who may be feeling scared or uneasy.  We propose a home base in Washington DC, with 5 organizers full time. To fight Donald Trump and the GOP.'s agenda.
New Mexico Resistance  —  We can build a society with opportunity for all which respects and protects the natural environment, and where the power of the government rests in the people.New Mexico Resistance is a local group based in Northern New Mexico and born in the passionate activism of the Women's March on Washington. We follow the lead of that ongoing movement while planning our own actions and lobbying for a progressive agenda.
NM Indivisibles for Nat'l Pop. Vote  — Our group supports the successful passing of the National Popular Vote bill in New Mexico and beyond. The National Popular Vote is NOT a fantasy. As of spring 2017, it's been enacted into law in 11 states, so we are more than halfway there
NM Religious Coalition for Reproductve Choice  —  As people of religious faith and conviction, the New Mexico Religious Coalition for Reproductive Choice supports reproductive justice for every person. Our struggle for reproductive justice includes these core values.
Placitas Solidarity  —  No information
Retake Our Democracy  —  Retake Our Democracy has been developed to engage the majority, to provide information about the issues that really matter to people, in digestible formats and with resources that make it easier for all of us to raise our voices in an effective way, on an ongoing basis, despite being buried in other priorities. We want to make it easier to effectively advocate and to organize to defend our liberties and advance our aspirations.
Rio Grande Indivisible — Rio Grande Indivisible is dedicated to ensuring:
The preservation of democracy and truth in the political realm
Human rights and the dignity of all people – respect, inclusion, and appreciation of diversity
The preservation of the environment and the natural world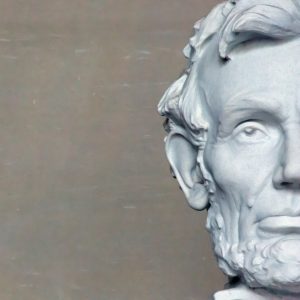 RUIDO LAS VEGAS NEW MEXICO  — RUIDO: We are a RESISTANT UNIFIED INDIVISIBLE for DEMOCRACY ORGANIZATION.
This group is working in Northern New Mexico to promote democracy, equality and justice and improve quality of life in our community. In pursuit of the preservation of democracy and adherence to the US Constitution, we seek to join with other activist groups to persuade and influence state and national executive, legislative and judicial branches of government to follow a path that benefits all citizens.
Together New Mexico  —  A NM based grassroots organization focused on promoting volunteerism and community activism that promotes equality, tolerance, and social justice.
Trump Opposition Resource For Action   — PLEASE DO NOT POST GENERAL NEWS ITEMS ABOUT TRUMP. This group is about taking direct action and sharing resources for action with others
Voices of Los Alamos   — This is a place where to share action items (phone calls, petitions, townhall meetings, etc.) in order to: (1) resist the incoming administration anti-environment, anti-regulation, and anti-ethics agenda; (2) get organized and involved in the upcoming local elections (flyers, door-to-door activism, etc.)
We are Indivisible! – Espanola  — This group was created to share information about local New Mexico and national issues, plan effective social action, and support each other to act as a community in the promotion of social justice, environmental stewardship and service to humanity.