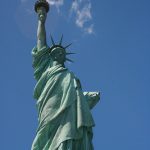 Mukilteo Indivisible  —
This group is dedicated to Mukilteo residents who are organizing around the principles of the Indivisible movement.  Mukilteo
NCW United  —
North Central Washington United's Mission: Moved to act by the 2
016 election results, we seek to inform, understand, protect and persuade, through a supportive and action-oriented community.  Leavenworth
One Sustainable Planet   — One Sustainable Planet is a climate group made up of parents and ordinary people who are trying to create the structures and policies for a sustainable planet for all future generations.  We are guided in our work by the question: what will create a liveable and just planet for our children's children?  Seattle
Puget Sound Indivisible  —Donald Trump is the biggest popular vote loser in history to ever to call himself President-Elect. In spite of the fact that he has no mandate, he will attempt to use his congressional majority to reshape America in his own racist, authoritarian, and corrupt image.
ResistForGOOD Group
 — Regardless of location, ability, age, race, religion, gender, orientation or political affiliation, if you are willing to resist & fight against trump, his administration & his agenda, you are welcome to join us.
Sacred Action Social Justice Seattle  — We believe in a world that works for ALL people. We believe in the values of our country – freedom, justice, equality and respect for ALL. We stand united to advance these values. We are in ACTION. Please no complaining.
Saltwater climate action now  — An Intentionally Inclusive, Spiritually Progressive, Justice Seeking Community Serving South King County.
Seattle Indivisible  —  Focus – We resist the actions of the Trump Administration and their Republicans enablers. We are against all of it, period, because any support or compromise will be used against us in the future. Any action we take must directly oppose actions by the Trump administration.     website
Seattle Progressive Action Network  —Seattle Progressive Action Network is a group of friends and neighbors who began meeting and working together in the wake of the 2016 national election. SPAN is an inclusive, supportive coalition that aims to promote progressive social, political, economic, and environmental causes.
Secular Jewish Circle  — Since 1994 we have been gathering as a community, dedicated to preserving and passing on Jewish identity, values and culture through a non-theistic, humanist approach. Our inter-generational family of like-minded friends includes Jewish individuals and couples, children, interfaith and multi-cultural families, and members of the LGBT community.  Seattle
Shoreline Neighborhood Action Council  — This page is a space for Shoreline neighbors to self-organize to uphold the shared freedoms guaranteed in our democracy and denounce a political structure that has normalized xenophobia, racism, sexism, homophobia, and greed.
Snoqualmie Valley Indivisibles (WA district 8)  — 
This group is for people in Washington State's 8th Congressional
District who are working together to stop the Republican agenda from killing us all. We are using the Indivisible Guide.  North Bend
Wallingford Area Resistance  — Wallingford Area Resistance is a neighborhood-based action group dedicated to peaceful resistance to the Trump administration. We seek to organize locally to remain informed, organized and active in order to address political and social issues at all levels of government in a proactive manner.
Washington District 9 Indivisibles  — This group is for Washington State District 9 residents who want to engage in political action along the recommendations found in "Indivisible: A Guide for Resisting the Trump Agenda.
Washington Environmental Women's Alliance — Our group works to connect, empower, and mobilize women in Washington to protect our environment and climate.
 Count-64- 47-new