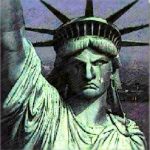 Action Together Northeastern PA  — 
The state of Pennsylvania holds a lot of power as a swing state and its people have the power to make change happen. The mission of Action Together Northeastern PA is to serve our state as storytellers, event organizers and political advocates.
Hershey Indivisible Team –
– Our two guiding principles: 1) To enable America to move for
ward to a positive future we must challenge and transform the Trump agenda to reflect humane values.
The Indivisible 11th — 
This Facebook group is a local offshoot of a nationwide group ca
lled Indivisible. The goal is "to help leaders on the ground resist the Trump agenda"
Indivisible – Blair County (Public) — Indivisible – Central Pennsylvania is a grassroots organization that formed to oppose any actions by the Trump Administration that negatively impact the values of inclusion
Keystone Progress — 
Keystone Progress is Pennsylvania's largest online progressive action network.  Take action on one of our current actions or campaigns and help us build a permanent progressive political movement in Pennsylvania
Partisans: Progressives Above Ground