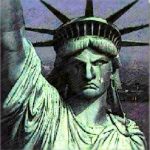 Contact our Facebook page to add your group or to update information. Like the page and send us photos of your activities. And be sure to create a web page. Make is easy to communicate with each other and display highlights.
Beloit Together: Community Solidarity Gathering  — As residents of a closely connected, diverse community, we stand united against acts of hatred and violence against marginalized people.
Bounce Milwaukee  — Bounce Milwaukee is not a giant national chain or a faceless franchise. We're a small family-owned business right here in Milwaukee and we're on site every day to make sure our guests are having the best experience possible.  bouncemilwaukee@gmail.com
Bucking Badgers  — We are about fighting back on a grassroots level, against the many hypocrisies in government. Currently repeal of the A C A act. Aligned with Indivisible.
Central WI Grassroots Coalition  — We are a coalition of area community groups, labor unions, and county residents working together to promote progressive values.
Citizens Standing Up –– A way to connect with others who are committed to combating hate, misogyny, sexism, racism and oppression. A way to share information with like-minded individuals. To form groups. To organize meetings. To broadcast events. Neenah
DAWN – Driftless Area Women's Network  — 
This page supports DAWN — Driftless Area Women's Network–
Democratic Party of Washington County Wisconsin  — 
East Side Progressives Madison WI
  —  We, the Eastside Progressives, believe in a racially, ethnically, and economically diverse community of women and men committed to social justice.
Grassroots North Shore  —Grassroots North Shore is an independent Political Action Committee (PAC) registered with the Wisconsin Government Accountability Board and as such, we operate independently.   Facebook Page
Grassroots Waukesha — The mission of Grassroots Waukesha is to inform and educate ourselves and others about issues concerning Democracy, Social Justice, and the Environment within Waukesha County and then seek remedies through the political process.
Indivisible Fond du Lac — 
Indivisible Fond du Lac puts the principles of www.indivisibleguide.com into action locally to resist the Trump agenda.
Indivisible Greater Milwaukee  –
-Indivisible Greater Milwaukee is a citizens coalition committed to protecting American values of inclusion, equality, and justice. We hope you will join u
Indivisible Jefferson County —  
Indivisible Madison —  We reject out of hand the notion that we have thrown up our hands and succumbed to racism, xenophobia, misogyny, and crypto-fascism. I do not accept that. I reject that. I fight that. Today, and tomorrow, and every day until the next election, I reject and fight that story.
Indivisible Milwaukee South Side
League of progressive seniors –– To help rebuild a Wisconsin that values all families and individuals, invests in critical public services and commits to real democratic decision-making at all levels of government. Milwaukee
Mount Horeb Indivisible  —  
Mount Horeb Indivisible is a Dane County Wisconsin Action Group
dedicated to resisting the Trump Agenda. We meet every other Tuesday from 7:30-8:30pm beginning February 7th.
MPA PUBLIC POLICY REVIEW  — This blog seeks changes at the NEIGHBORHOOD-LEVEL by a Call for transparency and accountability of ALL who are elected-appointed-volunteered and hired. WE encourage Citizen-Centered engagement, leadership and decision making.
Operation Veracity / Wisconsin 1st District  — • Donald Trump's agenda will take America backwards and must be stopped. Our efforts are focused on removing all Legislators from office that support Donald Trump's agenda. We will only speak truths
Oregon (WI) Area Progressives  – Our mission is to build and strengthen the grassroots organization by educating and empowering people to act on local, state, and national issues. "Let's make America work for everyone" Website
Our Wisconsin Revolution  — Our Wisconsin Revolution is an independent, statewide, membership-driven, democratic-populist organization that aims to take Wisconsin government back from corporate elites and make it of, by, and for the people.
The Next Four Years – Milwaukee  –  The next four years are going to be the most challenging time in our lives. The forces of hate, bigotry, racism, anti-feminism, anti-semitism, and anti-LGBT have won the election
SnoCounty Indivisible  —
 Resist Trump's agenda. Focus on local, defensive congressional advocacy. Embrace progressive values. Issaquah
Supermarket Legends  —
 Legends helps people register to vote on-line, get the accepted IDs, do address changes, and give information about upcoming elections .  New procedure, new forms, new instructions
Walworth County Dems  — 
Mission: To elect Democrats in Walworth County and beyond; To educate our members and the public about legislation;  To provide a platform for discussion and action supporting progressive ideas and issues