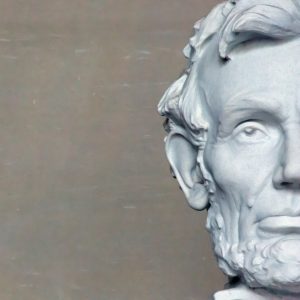 Indivisible  Survey-II
Since January, 12, 2017 The Randolph Review and the Facebook page, "The Anti-Trump Resistance Coalition," have been surveying indivisible groups on Facebook. The premise for the survey was to generate information on the characteristics of these groups and the individuals whom have joined them and participate in sponsored events. To conduct the surveys, we chose only closed to groups where membership is screened prior to being accepted into the group. These groups contain members whose basic emphasis is to Resist Trump.
We conducted each multi-question survey to a point of first 1200 respondents. Once 1200 respondents were reached, the survey ended. There is no specific scientific logic for utilizing a 1200 respondent number other than group member characteristics tend to differ by state and region. For example, the national percent of group membership within the age range of 60 or older, is 40.16%. However, in Florida, that number increases to 44.3% and in California decreases to 36.7%.
We also conducted several single question surveys in which case we stopped collecting data after 500 respondents.  Our latest single question survey ended on Sunday, March 5, 2017. We asked the following question: Did you vote for the Republican Party presidential candidate in the 2016 election? Surprisingly, 4.3% indicated yes.
The results of the multi-question survey that ended on March 5, 2017 is listed and described below.
Prior to your participation in an "Indivisible" Group, have you ever been a member of a formal political organization?
Yes: – 48.33%
No:    51.67%
Have you participated in an "Indivisible" protest?
Yes: –  47.5%
No: –   52.5%
Have you ever been paid to attend an "Indivisible" protest?
Yes: see note
No:   100%
Three respondents did indicate they were paid which we discounted as an  error in selection of the survey question.
Have you ever participated in a political protest other then as a member of Indivisible?
Yes: -69.6%
No: – 30.4%
Please select your age group.
18-29— 9.45%
30-39—14.96%
40-49—17.23%
50-59—18.11%
60 + —40.16%
We also conducted 41 in person and telephone interviews on the above survey questions and numerous others. If you are interested in participating, message me on my Facebook page.
LINKS
Indivisible Chapter Directory And News